'Watch, listen and learn' – what my 96 year old Bampy taught me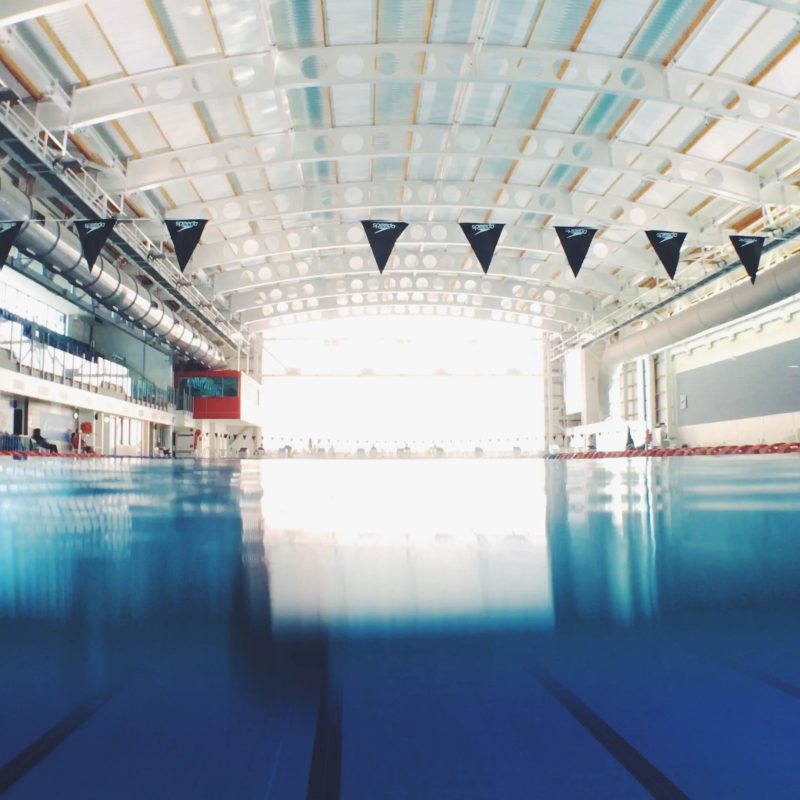 Reading time: 3 minutes
Bampy was right – you can learn so much from watching and listening to others.
What did you learn this weekend? I learned four big things, before breakfast!
Watch, listen and learn in action!
It's 8.30am on a Saturday morning, not traditionally a time I enjoy. But I'm ten thousand miles from home, so I'm embracing a new way to spend the weekend. First thought of the day, 'what am I doing here???' quickly followed by 'wow, this place is busier than Piccadilly Circus, what the hell are all these people doing here?'
I'm in Melbourne working with our Australian customers, which is also giving me a great opportunity to catch up with some amazing friends who've emigrated. On Saturday morning, I found myself at the Bayside Swimming Squad's training session. It's only 8.30 in the morning but I've arrived 2 hours after the High Performance Squad started their first session of the day. As I walked in, it hit me. All my senses were being attacked. Pure determination and a desire to improve just fill the building.
The posters around the pool declare the training schedule that swimmers need to accept and sign up to. The white boards at the end of the lanes give clear feedback on how to improve the basic strokes alongside the performance goals for each session. There's one instructor in the water and one on the side. Both watching intently, constantly giving feedback. At the end of each 40 lengths, there's a group discussion around the performance of each team member. Then it's back in the water.
At the end of the pool, the Bayside Swimmers' moto reminds the swimmers what it's all for – Success is the progressive realisation of a worthy goal or idea. Pretty powerful stuff. I even took a photo…
As we wait for my friend Poppy, there's a crowd gathering outside on the grass. On closer inspection, a BBQ has been lit and the team are sharing a breakfast fit for a king, to celebrate some of the squad making it to the national finals. Everyone is wearing an item of clothing displaying the team logo and that's a choice, not mandatory.
Who knew I could learn so much, from watching and listening, before 10 o'clock on a Saturday morning?
Here are my top four takeaways
Don't let your basic skills let you down.

When was the last time you checked the quality of the skills that you use each and every day? Like your listening skills, your negotiating skills, your communication skills, your influencing skills. Do you practice those skills? Or do you just execute those skills day in day out? There's a reason that the swimmers practice their strokes day in day out. Poppy swam 8km on Saturday alone.
Be aware – hold yourself accountable

Are we aware of the commitments we are signing up to when we become part of a team and do we hold ourselves as accountable as we should?
Here at Bayside, it's 9 sessions out of 11. No one is to be late. The session starts and finishes on time. The commitment is right there for everyone to see. Just remember, these commitments are around the practice sessions, not the competitions. That's our equivalent of BAU.
Don't forget to celebrate

The squad were celebrating the success of individuals within the team. This is something we can feel uncomfortable to do in a business setting; celebrating one person doing better than another in the same 'event'. I'm questioning why we don't when it can have such positive impacts if done well. Positive include a sense of belonging or connectedness, a sense of achievement for some, or a sense of 'I will make sure it's me next time' for others.
Know your performance goals

It's important to know what you're aiming for, not just in terms of the outcome or results but in terms of how you want to perform too. The swim squad had a healthy and very visible balance of the two. What's your performance goal for today? For tomorrow? For this week. Everyone in that pool would have had a different performance goal, but it didn't stop them practicing together.