Keeping motivated through tough times (Week 5-6)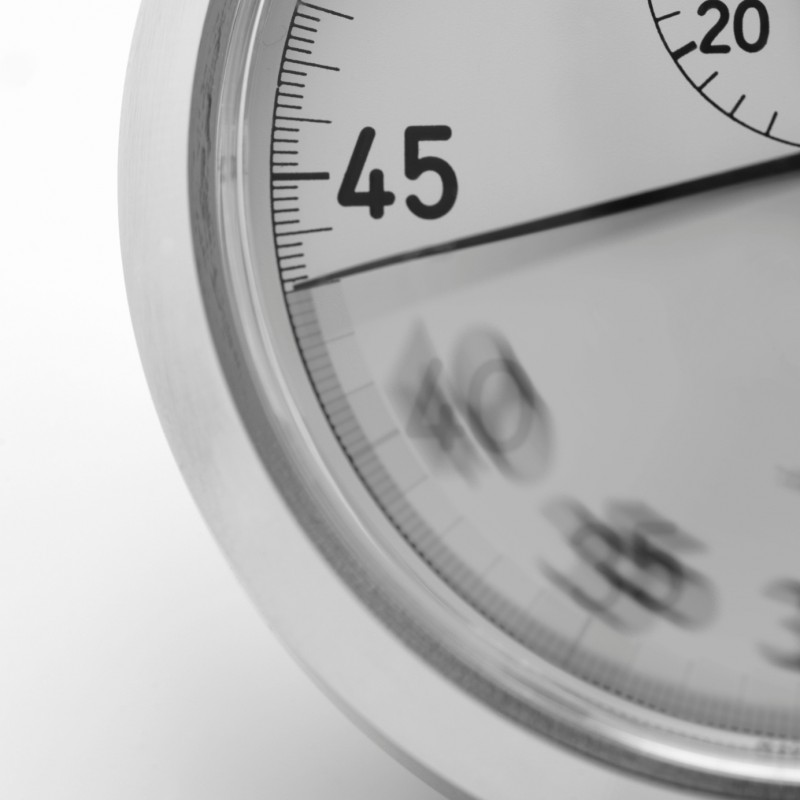 Your focus area for weeks 5 and 6 is to fuel your confidence by investing time in doing some simple things that'll help you feel like you're achieving and winning.
Spend 30-40 minutes creating your plan now, then follow it for the next 2 weeks.
Simple.
Reading time: 5 minutes
Fuel your confidence
What to do
Invest time in your confidence as much as you can over the next two weeks. Focus on your strengths and achievements to remind yourself of what you're good at and how to use them to be as ready as you can be. Seek out feedback on your performance and use it to keep your confidence high and make improvements.
Why do it
Confidence is key for motivation. One of the 3 Cs, when your confidence is high, your motivation is also likely to be high. Great performers fuel their confidence brilliantly. But the general approach to confidence is different from this – we're not really away that we can work on our confidence and we don't know how to go about doing that. If you invest some time regularly on your confidence, you'll:
Feel like you're doing a good job and delivering more
Have more energy and appetite for the game – you'll be more motivated
Achieve more – be more productive and do things better
Feel good about yourself!
How to do it
There are 3 steps to take with this. Read these through, look at the example and then create your own plan.
1) Prepare your strengths
Spend time reminding yourself of your strengths and achievements in your role. Then plan how you'll be using these strengths and experiences to deliver a good performance over the next 2 weeks.
2) Gather evidence
Get feedback and evidence that'll boost your confidence and help you improve. Know what kind of feedback you want and where you can get it. Be focused and detailed about this, so you know you're getting some great quality information about your performance from people you trust and respect.
3) Your confidence plan
You're clear on your strengths and how to use them, and you know what you can do to get feedback on your performance. Now put it into a plan so that you're focused and ready to maximise your confidence over the next 2 weeks.
Example plan
You're nearly ready to start fueling your confidence to keep your motivation high. But to help you along the way, we've completed an example, using our example of keeping your motivation high through restructure and change. Read through it, get some ideas from it and then create your own plan.
1) Prepare your strengths
My strengths and achievements
How I'll use this over the next 2 weeks
Have gone through restructures before – know what's involved and what it feels like
Supporting team members – understand how they might feel and provide them with reassurance.

Able to provide advise to the business on the process if need be

Remember that I've survived before and it'll be ok!

Attention to detail and preparation
Take time to read through the detail and consider all possible implications

Make sure I know what I want from critical meetings and that I'm really prepared for them

Ability to focus on what's important
Lots of change and uncertainty in the next 2 weeks – will keep focused on the big picture and what's important at the start of every day.

Can help others do the same

Calm and rational
Will help through an emotional time – keep focused on the facts and help others do the same
Experienced team leader who has a good relationship with all team members
Will help me support them and ensure that the team continues to perform well through the challenges ahead
2) Gather evidence
What I want feedback on
How that'll help my confidence/improvement
Who can provide it
How well I've supported the business through advice and input
This is big thing I can contribute over the coming weeks. I'd like to know if I'm doing this as well as I can
Tim as my line manager

Other department heads

Keeping positive and optimistic – setting the tone for the team
A vital leadership behaviour – I'd like to know what's helping and not helping through the weeks ahead
The team

Other department heads (feedback on me and the team)

General leadership behaviours
How I'm leading the team is important right now
The team – individual feedback
Team performance
If the team perform well, that's a good indication that I'm leading them well
Data (results)

Feedback from Tim
3) Your confidence plan
| | |
| --- | --- |
| Daily routines | Key events |
| Morning check on strengths and how to use them that day |  Great preparation for meetings with Tim (19th) and department heads (20th) |
| Reflect on what I've done well and to keep doing | Gather feedback from team in meetings |
| Invest in self to keep energy and positive high (exercise, nutrition) | Review team performance data on 23rd |
| Choose attitude and intentions for the day ahead | Feedback from department heads (Joe and Matthew on 22nd) and Tim (23rd) |
Coaching tips
It sometimes feels a bit weird to spend time reflecting on your strengths and achievements. We're far more used to focusing on what we need to do better! Try a different focus for the next 2 weeks – focus on all the stuff you're doing well and how you'll keep doing it. Stick with it and see how it works for you.