Get ready, get set, oh no!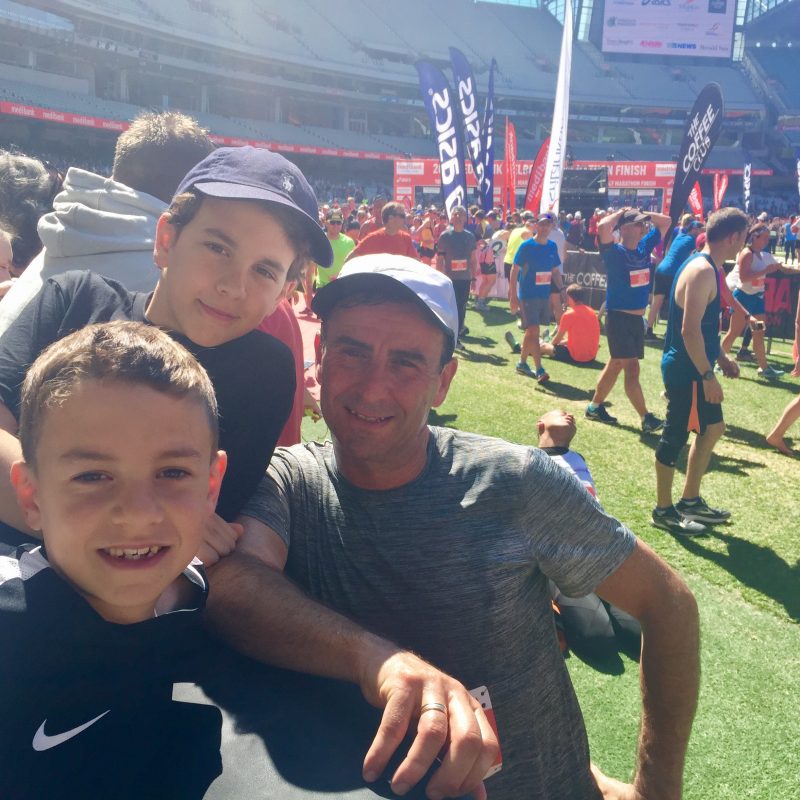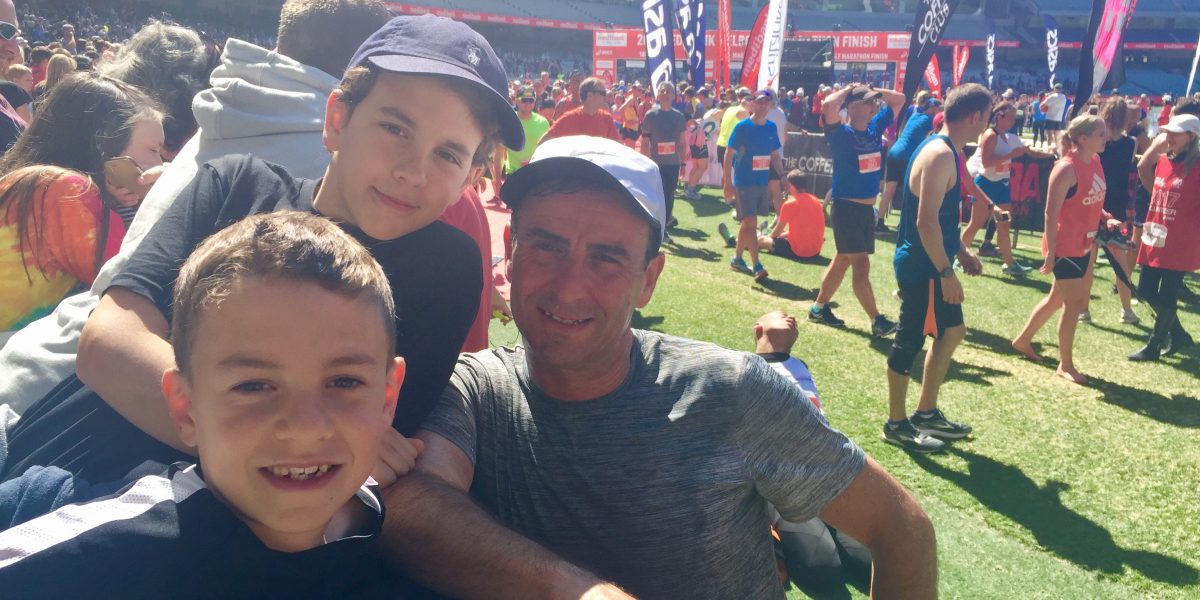 Reading time: 4 minutes
Last Sunday was the Melbourne Marathon. Since 1978, this has become a permanent fixture on the Australian sporting calendar, and is now the biggest running event in Australia. And it's an event that motivates Melburnians – including me – to train through the cold Melbourne winter each year.
Being ready
I stood on the start line feeling ready. I'd felt like I'd prepared well, and in the build up to the race, I'd really tried to focus on trusting myself and my intuition as a runner, which was built up over years of experience in marathons. I'd decided to not wear a watch – in training and in the race – relying on feel and trust. Before the race, I drew confidence from focusing on this experience and remembering the great long runs I had with my friends, many of which were to line up beside me on the start line. My performance pie was looking good. I was ready.
Start…and stop…
The gun went off, I eased into my planned rhythm and I was flying along and feeling great. Then, 11km into the 42.2km run, I tore a calf muscle. Unplanned, unexpected and unwelcome! I stopped abruptly. Physically I was going to struggle to run – let alone run the race I wanted to. Emotionally I despaired – all that preparation for this to happen. I was devastated.
Re Setting
A sudden change of conditions presents a choice. I had multiple choices. I could – quite simply – give up, walk off the course, lick my wounds and think about next year. I could continue, limping through but cursing my luck and revelling in the pain and despair…and spend a thoroughly unpleasant time through the rest of the race (or til whatever point I continued).
Or… I could accept the reality of what's happened, and reappraise the challenge as one where I needed to manage pain, run differently, and draw from strengths of persistence, commitment and positivity. I chose this option and quickly got focused on understanding what I needed to achieve my revised goal – a re-shaped performance pie of different tactics and different approach to my mental and physical energy. I knew I needed to be flexible with my race plan, think resourcefully and focus on what I could control.
Plan execution
With the decision made to continue, and an idea of what I needed to do, I was surprised how quickly this new challenge gave me a sense of purpose and focus. I settled into a rhythm of a fast hobble/slow run, which though painful was relatively comfortable. I chunked the race into sections in my mind. I focused on enjoying being out there, taking my mind off the discomfort by waving at spectators, high five kids on the course, and encouraged my training mates as I saw them running.
My family were on hand at the 25km mark, and seeing them gave me a huge lift. Nicole (my wife) asked me if I was sure I wanted to continue and I remembered back 8 years when she asked me the same question at that very spot in the marathon, and with an ankle injury I opted to drop out, a decision I've wondered about ever since; "No way, not this time!"
The increase in spectators in the last 20km also helped. I took the time to appreciate the beautiful day and how lucky I was to be able to do this. My body benefitted by the mindset shift and in the last 10km, my calf felt better, I got a burst of energy and I started to feel confident. I knew I was going to finish!
What I learned
I crossed the line thinking that this was one marathon to remember forever. I'd stood on the start line feeling ready and prepared, yes – but what I was most proud of was how quickly and resourcefully I'd been able to adapt when conditions suddenly changed. I'd reappraised how I needed – and wanted – to perform, and gone about choosing a different set of tactics and mindset to meet the challenge. I'd used support on the course and leveraged my strengths mentally and drew from my running experience well. I'd focused on what I could control, and accepted uncontrollables very quickly.
When the plan needs to suddenly change, how quickly and well do you adapt? The speed with which you accept the reality and form a controllable plan for the new conditions is key. Be ready… whatever the conditions.