Making culture live & breathe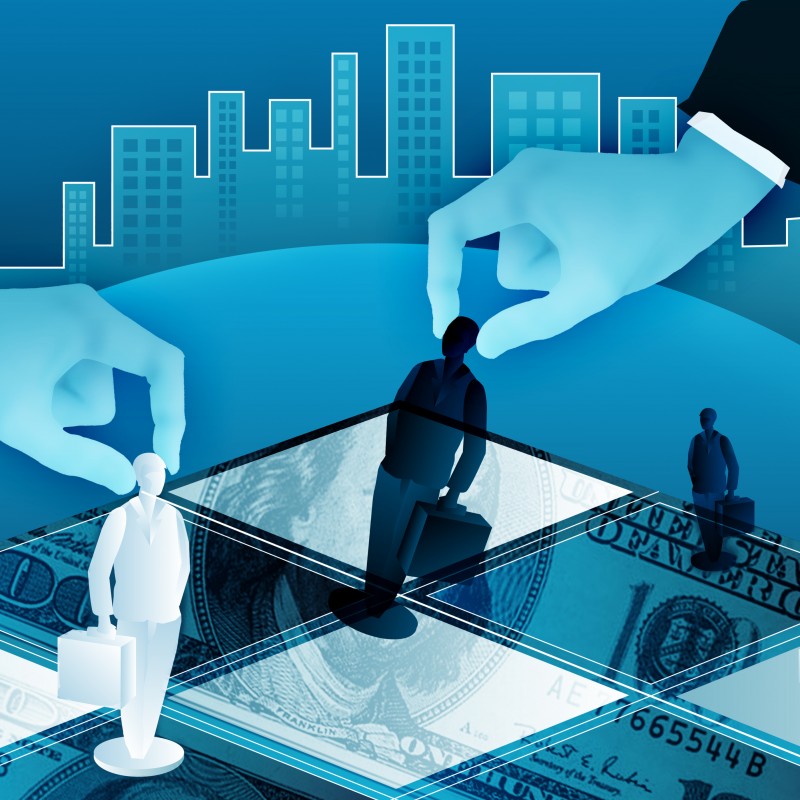 Reading time: 5 minutes
This week's blog comes from Jo Webb, an independent HR consultant and director of the Culture Co, a boutique culture change and HR consultancy in the UK. Jo shares her experiences and views on why culture matters, and how to get it right in your business.
To remain competitive in today's ever evolving world of work, a staggering number of companies are attempting to change their culture.
In fact, according to Deloitte's Global Human Capital Trends report, only 19% of companies believe they have the right company culture. And, given that many of these are investing in changing their culture, it's clear they think culture matters – very much.
The problem is, when trying to change their culture, not many companies are truly successful. Businesses spend thousands, if not millions on culture change, but with little impact on performance. It seems the root of this is that, while leaders are committed to spending time defining the culture they need for success and agreeing a set of company values, many then move on, thinking the job is done. Priorities switch back to focusing on the numbers and people are often an afterthought. The culture fails to be brought to life and pretty quickly things revert to the way they were.
It's a 'quick and easy' approach to culture change but the problem is that truly changing culture takes time, commitment and buy-in from everyone.
So, what should companies be doing to create lasting culture change, ensuring their desired culture lives and breathes across the business.
Here are three things you need to focus on in order to bring culture to life:
1. 'Big' and 'little' talk
Clarity around what you stand for as a business is key. Once you've developed your purpose, vision and values, you need to communicate regularly, seeking out ways to reinforce and underpin them at every opportunity.
Don't underestimate how much this needs to be communicated to ensure everyone gets it. Use simple, repeated messages that explain what makes you different, why you're doing what you're doing and what it means to work at your company.
Offering free food, cool workspaces and parties is great, but people also need to be connected to on an individual level. Support your managers to have regular, honest conversations with their people so everyone feels valued and trusted. Managers need to help everyone to connect their own sense of purpose to the company's purpose in a way that will see them grow and develop.
2. It's less about what's on the walls and more about 'actions'
Some companies have beautifully crafted values displayed proudly on the walls, yet in many cases the actual experience doesn't match up. There's nothing wrong with putting things on the walls but 'actions' are far more important.
Once culture is clearly described, it should define who you hire, who gets promoted, and what behaviours you'll reward.
At Zappos, which is regularly cited as one of the best workplace cultures, fitting into the culture is the most important thing managers look for when hiring.
At Whole Foods all employees get a 20% discount on products and an extra 10% if they keep themselves healthy. They are also committed to giving power back to their people. They ask everyone to submit ideas which are actually used – one of their best-selling products, Seeduction bread, was created by one of their employees. What they're about lives and breathes in their people, because they're constantly focused on it and involved in it.
Too many companies spend time developing values and behaviours, but then do nothing to make them live in the business, or, worse still, they reward and reinforce the exact opposite behaviours.
3. Culture creation isn't a one-off event, it's iterative
Culture is a business issue that cannot be delegated. It has to be an on-going priority for leaders, and you must ensure culture activities continue to relate to business strategy.
HR also has a vital role to play in partnering businesses and leading the way in regular review, measurement, feedback and refinement of culture approaches.
There are now a whole range of practical tools for gathering and analysing employee attitudes and actions, so corporate culture is becoming more transparent and open. You only have to visit social media sites like Glassdoor to see companies being rated for everyone to see.
If measurement reveals that current behaviours conflict with desired cultural values, the approach needs to refined to ensure alignment is restored.
Evidence suggests that however thoroughly companies define their culture at the outset of change efforts, unless there's an equal or greater focus on keeping it alive, it will all be in vain. This means on-going investment from everyone in the business, with leaders and HR playing crucial roles.
If you're considering changing your culture, are all your key stakeholders fully bought in to what it will actually involve? If they're not, expecting a successful outcome may just be more wishful thinking than reality.