Mastering the Mental Challenge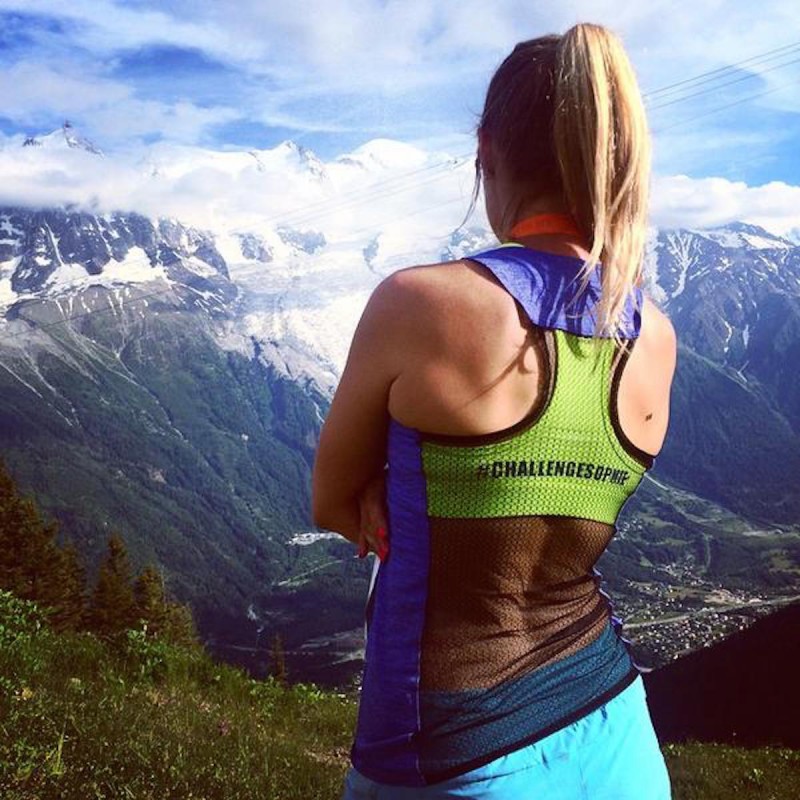 Reading time: 4 minutes
Over the past year, we've been supporting our K2 Ambassador, Sophie Radcliffe get ready for some of the inspirational challenges she's taken on. Her most recent challenge was the Mont-Blanc Vertical KM. Attracting a world class field, it's a gruelling 3.8km race where runners climb 1000m of vertical height – sort of like running – and at times scrambling – up a steep mountain.
Sophie finished a fantastic 21st in a highly competitive women's race in a time of just over an hour, exceeding her own expectations! In the build up to the event, we helped her prepare mentally for this daunting challenge. Before her race, we asked her to write a blog post to share what she'd learned. We hope you enjoy her post as much as we did!
Mental Readiness
As an ambassador for K2, I work with their coaches to improve my performance across all areas of sport, work and life.
My next challenge is the Vertical KM in Chamonix which involves running 1000m of vertical ascent up a 3.8km mountain trail against the clock. It's going to be gruelling from the word go, which means being mentally ready for the challenge ahead will be critical in helping me deliver my best performance and finish with a smile.
Over the last year with the help of K2, I've learnt a great deal about preparing for big challenges and events. A key area I wanted to focus on was improving my mental preparation.
It's not just about physical preparation
I've had a lot of experience with how to physically train for the challenges I set myself, getting ready for them and setting my hydration and nutrition plans. However, I knew that by working on controlling my mind so I am mentally strong and ready would enable me to make significant improvements in my performance.
I suffer from doubts and worries in the build up to a massive challenge. I question whether I can really do it, whether I've done enough training and I can worry about the things that can go wrong during the race.
I set myself the challenge to work on this and develop a strong, focused and confident state of mental readiness before the Vertical KM.
I worked with K2's coaches and used some of the brilliant content in The Performance Room to change my approach. When it comes to crunch time, my goal is for my mind to be in the right place to tackle the challenge and do justice to all the training I've done!
My mental recipe
I've learned some fundamental things about what I need to do pre-race and developed a mental preparation routine which I'm really keen to try out for the Vertical KM.
The most important things for me to avoid during pre-race preparation are:
1.  Changing anything last minute with nutrition, training, hydration and rest.
2.  Avoiding pre-race hype that could confuse my race plan or distract me with what others are doing and feeling.
I've developed a routine which is simple but crucially will allow me to take control of my mindset. Here's what I'll be focusing on:
1.  Knowing that I have an absolute choice over what I think about. Feeding my mind with thoughts and images that make me feel strong, positive and confident
2.  Developing my own recipe for success with mental and physical preparation in the days, hours and minutes before my challenge
3.  Accepting the moment as it is and me as I am. Not wasting precious energy worrying about the things that can go wrong or things I haven't done
4.  Control the controllables. Anything outside my control is futile to worry about
5.  Breathe, smile, believe. Know that I am here for a reason and this is my moment to show the world what I'm made of!
Find out how I got on here @challengesophie (https://twitter.com/challengesophie) http://www.challengesophie.com
To access the great content in The Performance Room that helped Sophie in her preparation for the Vertical KM, visit www.theperformanceroom.co.uk. Take out a free trial and contact us for membership options.