Performance Pie Management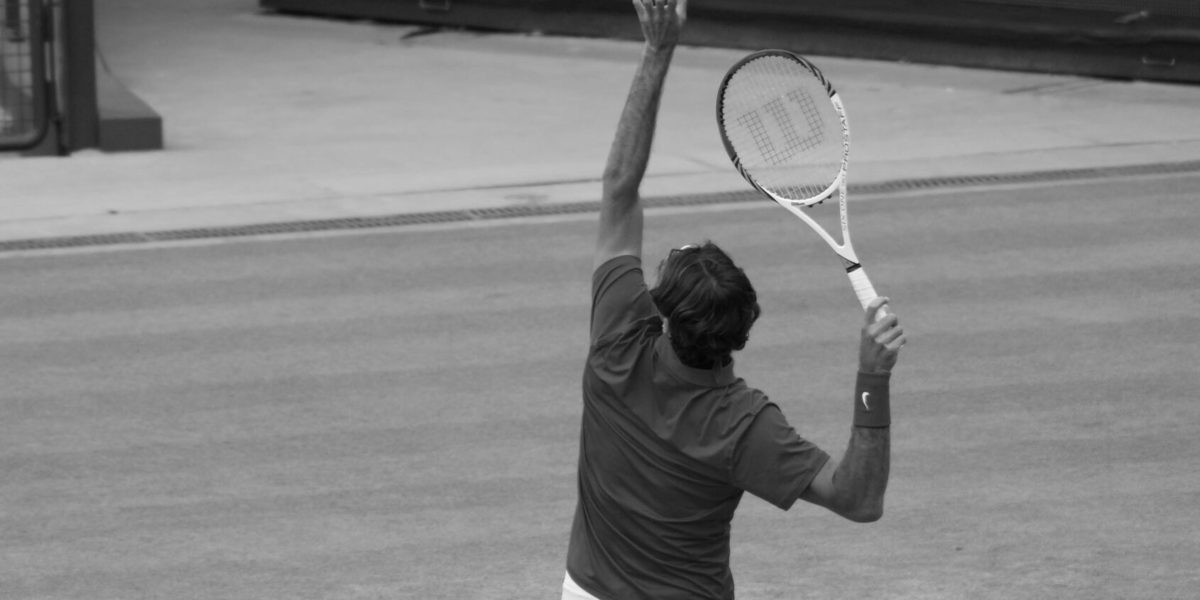 Reading time: 5 minutes
Roger Federer – The Ultimate Performance Readiness Champion
It's no surprise that Roger Federer is still going strong in his tennis career. He's been an expert in managing his Performance Pie.
Have a look at some of his career statistics that have contributed to earning $129,231,891 and the label of the greatest male player of all time.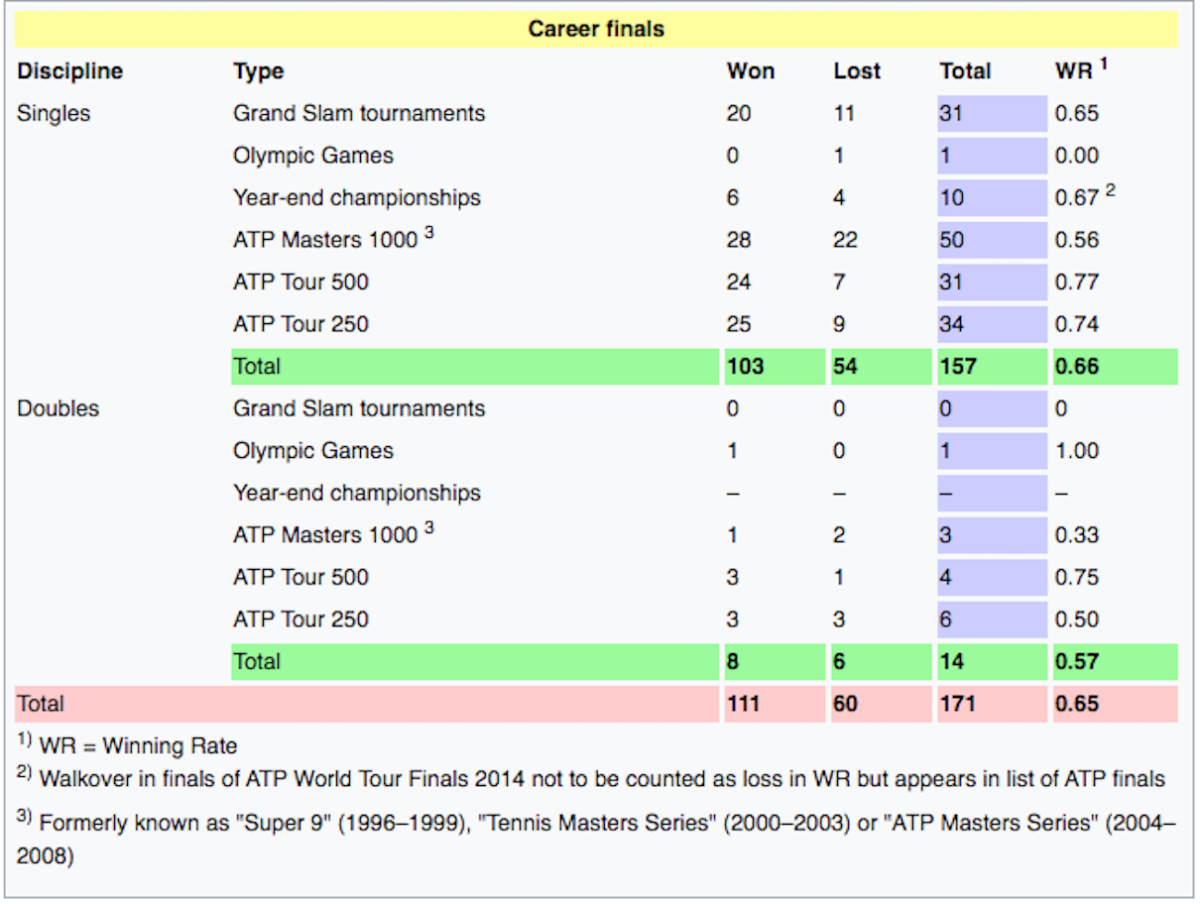 He's been able to maintain his unmatched performance level through superb management of his Performance Pie over the years. Have a read of some of his comments to see how he's chosen to manage the physical and mental elements of the performance pie, as well as the emotional component of family support. This interview is from 2010! So think how superbly he has maintained and developed his performance pie management over the last 9 years to still be playing at the outstanding level he does at the age of 38.
"When you have disappointing losses or a tournament ends early for you, you move on with your life. You don't think 'shouldn't I be at Wimbledon in the finals?', you kind of enjoy the moment with your family, with your friends, just being away from it all," he said. (Emotional Readiness)
"So, that was kind of nice [to be away]. Then again, I started to miss tennis as well so I was happy to get back on the practice courts, too. That's what I do very well. I switch off very quickly, I don't think of tennis that much when I'm away from the courts, even though subconsciously I have to because I'm a professional and I want to do really well in the long run in tennis." (Mental Readiness)
After his Wimbledon defeat by Berdych (in 2010), Federer complained of back and leg "issues". But rejuvenated by a holiday (Physical Readiness) and refreshed by two weeks working with new coach Paul Annacone (Emotional Readiness), he said he felt "perfect" ahead of his return to action in Toronto as he started his build up to trying to win a sixth US Open title.
And he said, with age comes a better understanding of how to get the best out of his body. (Mental/Physical Readiness).
"Being a teenager is different to being 23, and being 23 is very different to say being 28. Today,I know my body better than ever," he stated.
"Some things take a little bit longer [to recover from] with age but I can prevent more problems by doing a lot more stretching, physical work, practice, massages. I'm doing everything much more professionally today than I ever have before." (Physical Readiness)
"That's the advantage [of being older], but then of course there's no denying that I've played almost a thousand matches in my life and that obviously has a big wear and tear on your body, too, so you have to be a little bit more careful." (Understanding the total demand of what he needs to build his readiness for)
As we begin 2020, Federer has won more than 1200 matches in his professional career and he's still going strong.
He's kept his technical and tactical readiness superbly high as he's faced old and new players over the years. He's managed his tournament load superbly by really understanding the context of being a professional player and his body. He's become a father to two sets of twins and has played a great role for his family, whilst keeping his career standards superbly high.
As you begin 2020, how good a job are you doing of making the most of your Performance Pie and knowing how to keep it in the best shape possible for the successes you're aiming to contribute to this year?
If we can all be half as good as Roger Federer at managing our Performance Pies, then we know we'll be in great shape to make an important difference, every day.