Playing at work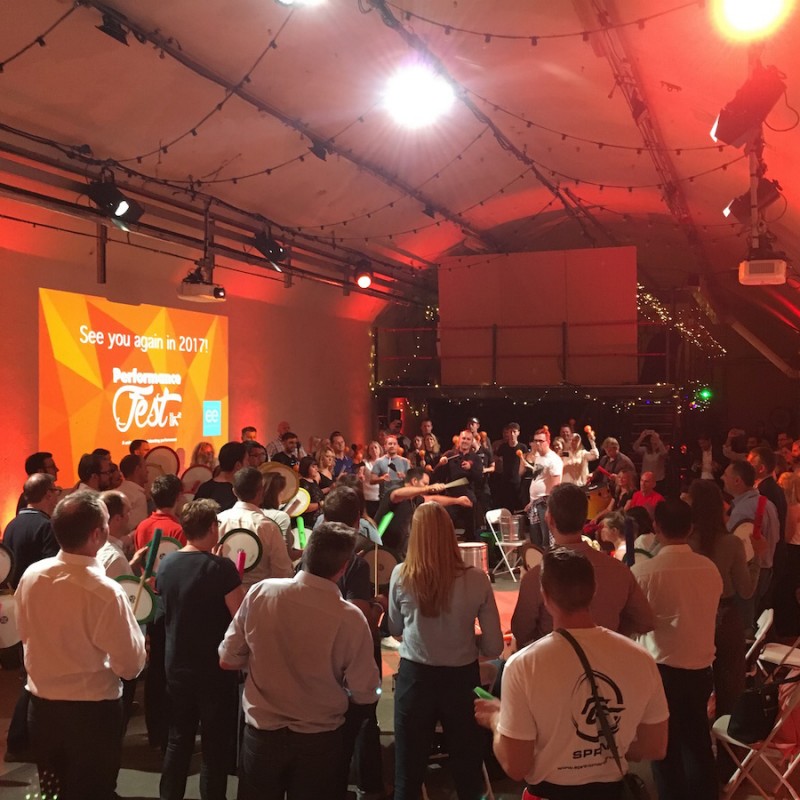 Reading time: 4 minutes
It's interesting when you hear one of your country's leading performance psychologists, with an impressive track record going back through 5 Olympics cycles, talking about the value of play. And that's from someone who knows what it's like to support highly competitive athletes in a highly competitive environment.
A performance festival
With two of our coaches having just returned from Rio (supporting the best rowing team in the world and the best women's hockey team in the world) we held our first K2 Performance Festival on Friday in London.
At PerformanceFest there was a direct comparison between the festival of performance that takes place at an Olympic games and the performance world that most of us spend our lives working in. So how would it be if you played work like Olympic athletes play sport?
Playing to win
Our K2 performance festival was a performance celebration, with a variety of performers doing their thing and getting festival goers on their feet taking part. Fun and enjoyment were definitely on the agenda, with a little learning and relationship building along the way. Elite sports performers and business performers rubbing shoulders and sharing performance experiences.
Just like in Rio, the festival took place with the knowledge that everyone present is fully aware that results matter, and results matter to them. Yet there was a common recognition that to perform you need to be ready and to be ready you need to prepare.
Having fully prepared, we know there can be great benefit in reminding yourself why you do what you do in the first place. Just like the child who plays sport to win, because that's what the game of sport is, there's a benefit in performing, as if you're playing. That way you can use all your technical and tactical knowledge and skills in a confident way knowing that now all you need to do is play.
Imagine your boss telling you to just play, because she or he knows that's the best thing to do for results. Or imagine if you're the boss, telling your people just to play. Remember this isn't playing for play's sake, but playing to win. As we said, intelligent, professional performance psychologists just back from Rio having supported some of Team GBs most successful sports telling us to prepare well, then play!
Prepare to play with confidence
So here's the thing. How good can you be at knowing that results matter, really matter, and then focusing all your effort, commitment, passion and desire on practicing to get better by preparing as well as you possibly can to be as ready as possible, and then playing with maximum confidence.
Work would become a festival every day. Not because it becomes easy. But because every day work becomes an opportunity to see how good you can be. You can be curious about how well you and your team can play today.
It won't be easy, but how well can you do it?