Staying on Course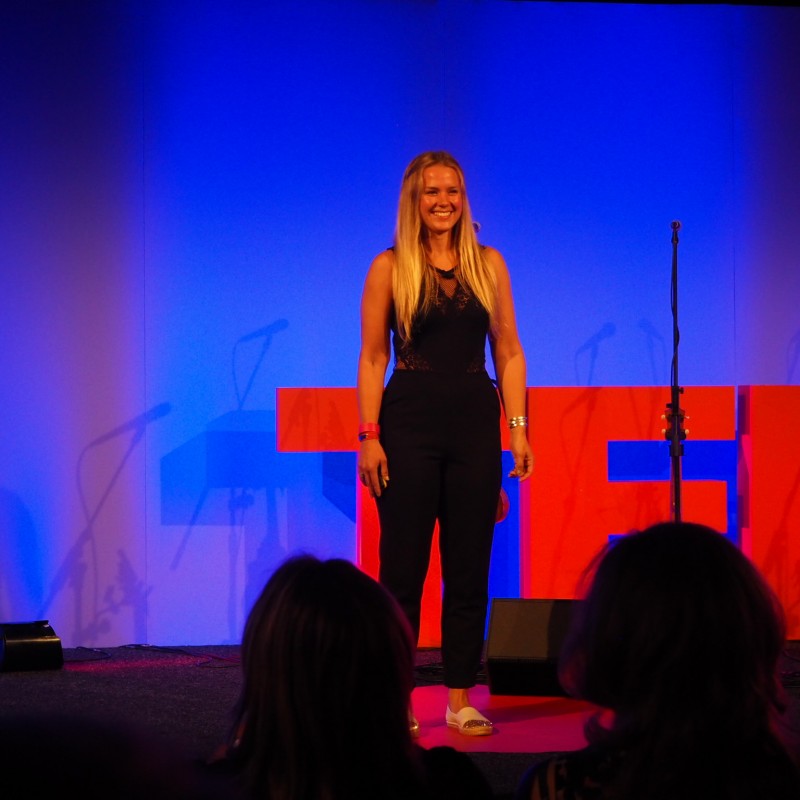 Reading time: 4 minutes
Our world is full of information, communication and distractions so focusing is a constant challenge. In this weeks blog Sophie Radcliffe, talks about the importance to her of Staying on Course.
Staying on course
Last week I spoke at TedX Liverpool in front of 900 people, delivering my talk 'Achieving your Extraordinary'. I shared my story of how finding out I couldn't become a board member at the London startup I was working at, inspired me to reassess. I made the decision to quit my job and venture into the unknown with the aim of creating a life with more meaning.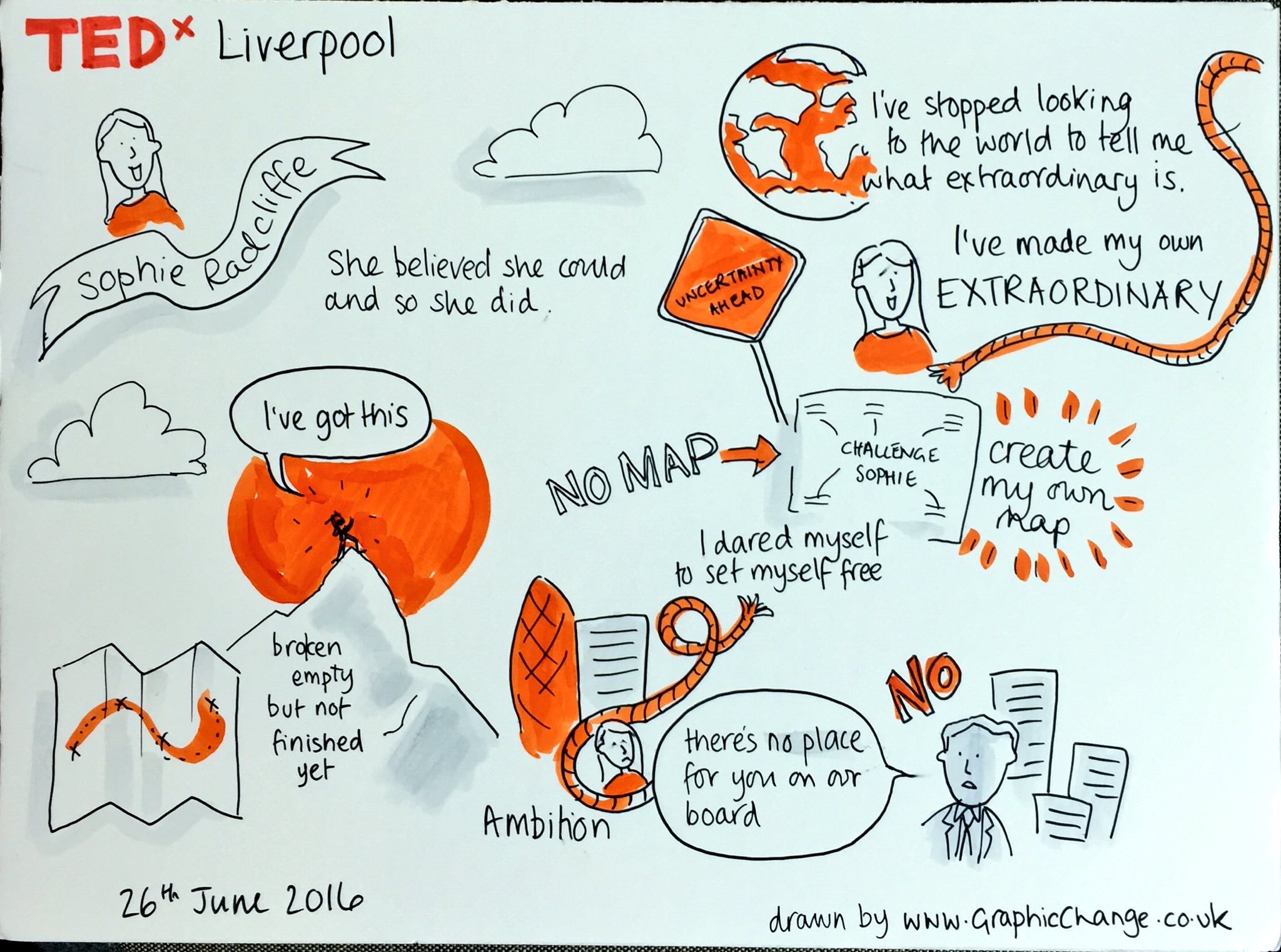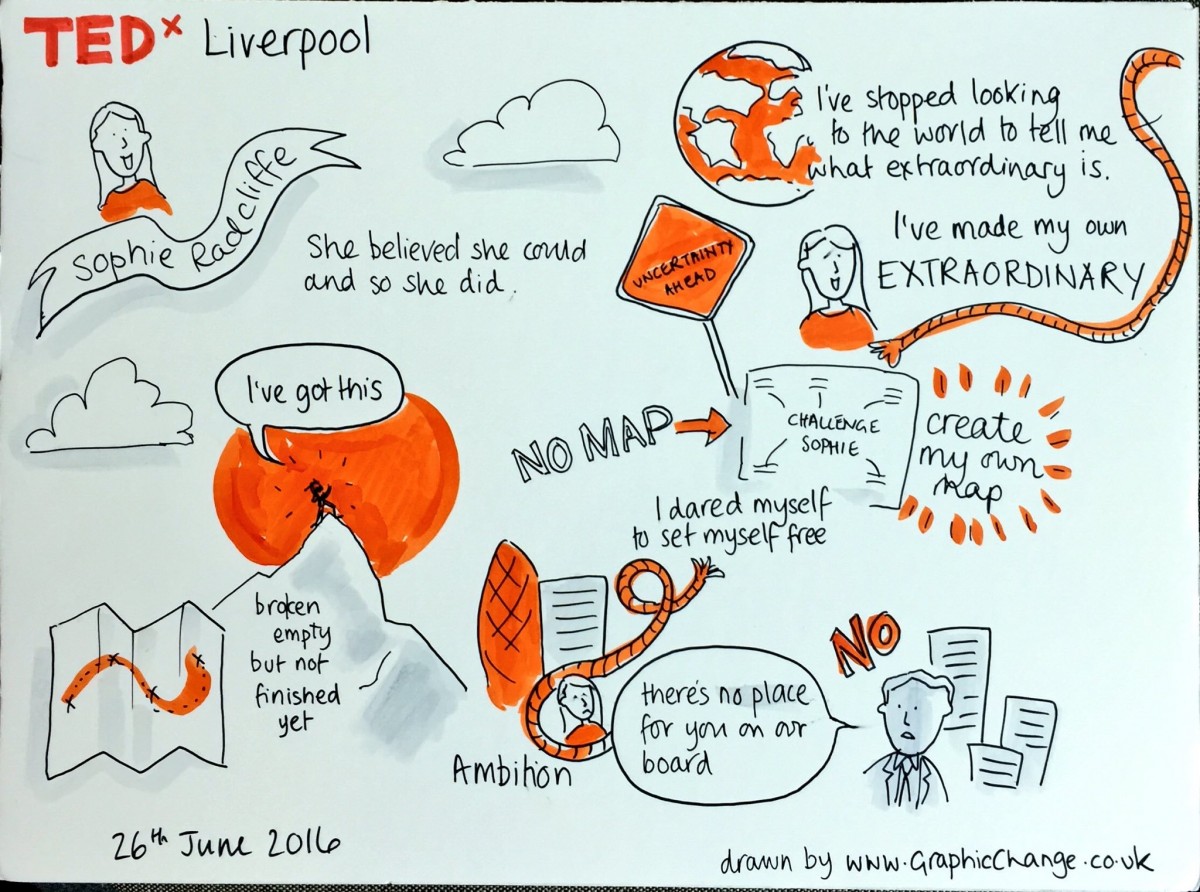 It was three years ago I made that decision and now, for the first time in a long time, I can see the future. For years people have asked me "what does success look like?" or "what's your 5-10 year plan?" I genuinely didn't know. There was no path to follow or map to help guide me. I've been creating my own map every day with every step I take. I've been committed to the journey of learning, discovering and growing whilst not having a clear idea of what the future holds.
Today I feel confident in the future and where I'm heading. If you asked me to draw my map, it wouldn't take me long. By no means does this mean the map is set in stone, but it feels great to have more clarity around what I'm aiming for.
The big challenge now is to stay on course
As with all new businesses, mine is still in a precarious position and nothing is certain. I feel now, more than ever, that I need to be very deliberate and selective about how, where and why I dedicate my personal resource and energy.
What's Your Why?
By clearly understanding my motivation for doing what I do, I harness this in all my activities and use it as my guiding arrow. I'm passionate about the benefits of positive change and my mission is to help people break down the barriers that stop us from achieving our goals. Every decision I make has to align with this, which is instrumental in helping me stay on track.
How do I face challenges?
There are inevitably many challenges as you build a business or blaze a trail that steps away from the ordinary. The biggest challenge I face whilst trying to stay on course is knowing which opportunities to invest in. I'm a big believer in how sometimes, something that doesn't seem like it will be that fruitful, often has the biggest impact. With this in mind, it's tempting to invest in all opportunities, but then I risk depleting my energy and straying too far from the course.
My conclusion, is that balance is absolutely key and a bit of compassion goes a long way too. I remind myself that I don't have this all figured out and am doing the best I can, whilst also keeping the pressure on myself to perform and deliver to the standards I like to uphold.
Let's see what the future holds!