The Performance Calendar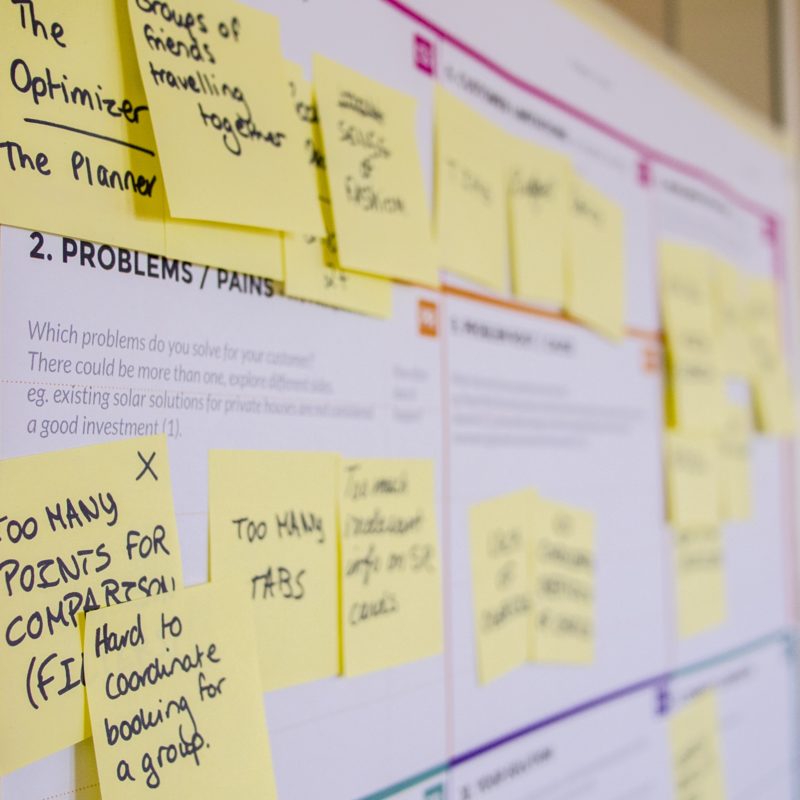 Over the years we've had a lot of success working with teams and individuals with a performance calendar.
The idea comes from a typical approach that coaches and athletes use in sport to help make sure they've got their training and competition plan mapped out really effectively.
Whether used in sport or business this tool helps to ensure everyone is ready to build readiness consistently, deliver on key priorities and meet key targets.
Reading time: 5 minutes
What is a performance calendar?
A performance calendar is a really simple tool that maps out critical performance moments over a set period. It allows you – and/or your team – to very clearly view performance demands for this period, so that you can ensure that you are able to deploy your resources to most effectively meet these demands and maximise your chances of delivering a great performance when it matters most.
You can use it on a macro level – to get an understanding of the big picture and the demands you face over a set period (e.g., quarterly, annually) – and you can zoom in to specific performance moments and create an action plan to be optimally performance ready for this or these moments.
It's essentially a tool to allow you to plan and prepare – as a team or individually – so that you're ready to meet the demands you face, to keep you on track with your priorities and goals, and ensuring that you're attending to the inputs that will get you the results that you want.
Alignment with your priorities
If you're going to create a really effective, useful performance calendar, you need to first know what your performance deliverables or priorities are for the calendar period.
So, knowing what your goals and what success looks like for you is critical. If you're a team, you'll want to ensure that you've got a clear and shared picture of this. Your critical performance priorities should stem from your purpose as a team. Thinking about what success looks like for you as an individual or as a team is a good starting point – what you'd like to have achieved by the end of the period. These could be delivering on specific projects, managing a change process, or even creating/embedding a culture.
Be as specific and accurate as you can on these, so you have indicators of progress along the way. Specificity is also important for teams – by having conversations about your team priorities and what success looks like on those, you're ensuring that you're all on the same page with these. Make sure that you don't have lots of priorities – we'd suggest somewhere 3 and 15 – fewer is better as a rule!
You'll be using these performance priorities or goals to check back in with when you're creating and using your performance calendar. Without having clear, specific priorities you'll find it hard to identify critical performance moments (that relate to these priorities!) and might end up with a calendar that looks like a busy diary of events, some of which are critical but some of which may be 'diary fillers' – things you're invited to do or asked to respond to but that don't contribute to your performance priorities.
Creating your performance calendar
We'd suggest keeping things simple here. Here's what we recommend:
Step 1
Identify all the key performance moments that you think you've got coming up during the period ahead. These might include deadlines (e.g. the completion of an annual report), key performance events (e.g. an important pitch), or a period of performance challenge (e.g. the launch of a new system or process with subsequent troubleshooting/refining). Write these down.
Step 2
Cross reference these against your performance priorities. Every single one of them should relate and contribute to meeting a performance priority or goal. If it doesn't, then it shouldn't be in your list! You might want to use some kind of coding or tagging system here. We'd also suggest you look at your performance priorities and consider if your critical performance moment list is complete. For example, if you think there's other stuff that needs to be done to deliver against a specific performance priority, add it to the list!
Step 3
Plot the key performance moments on a big planner! An A1 wall planner works really well here. You've got the option when you do this to differentiate importance or level of criticality on your planner. So tier 1 performance moments would be absolutely vital events or periods that make a big contribution to a key priority; tier 2 are important delivery moments but have less of a contribution, or will require less preparation or effort; and tier 3 are performance moments that are still relevant and important but on a smaller or lesser scale. If you find your performance calendar is quite busy, using this tiering system might be really useful for you.
Once you've created your planner, overview it to ensure that it looks and feels right to you.
Using your performance calendar
Use your performance calendar to help you get performance ready to meet the demands you face.  We'd suggest you use it in two ways:
1. Zoom out
Use it to take a big picture look at what you've got coming up. Identify where the pressure points and periods might be. Taking a big picture perspective will allow you to see patterns, rhythms, overlaps and crunch points through the lifespan of the calendar and naturally raise your awareness of demands you face and preparation you'll need to do to ensure you're optimally performance ready. It'll allow you to consider your energy levels through the calendar, your available resources and how you deploy these resources. It'll help flag up additional support and resources you're going to need, and allow you to take early action to get these in place.
2. Zoom in
You can use the calendar to zoom in to specific performance moments, events and periods, and get down to detailed planning about what you need to do to get ready for these. It'll allow – whether individually or as a team – to action plan for these – decide how much preparation is needed, what you need to do, when, what support is needed, and, if you're in a team, who'll be taking the lead or ownership over making this happen.
Next steps
Try using a performance calendar to help you map out the performance demands you face, and manage your energy and resources to be ready to deliver against those demands. It's a simple but cunningly effective tool.
The trick is to keep it simple – use a wall planner, flip chart paper or something equally visually prominent that can give you that big picture perspective. It's great to make you aware of things you might have been missing, prompt reflection or to lead to a shared understanding of demands, resources and readiness in teams. It's a valuable roadmap through your performance period. Like any good roadmap, you'll be using it to ensure you're on track, help you with changes of direction, and ultimately, to arrive at your desired end point on time having followed the most direct route possible!