Building a talent development programme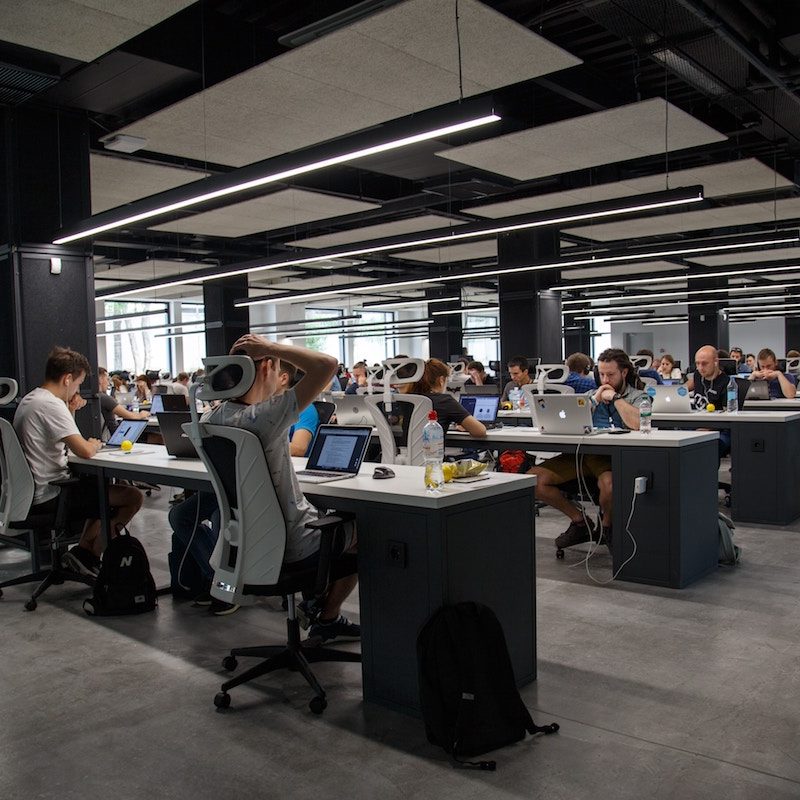 Are you designing a talent development programme?
Does everyone in the business know their role in making it a success?
We've designed and delivered hundreds of talent development programmes and if you'd value a conversation – get in touch.
Reading time: 5 minutes
Many businesses have talent programmes, high potential programmes, graduate programmes but if you have people in your business who are not on these there's a risk your business is not fulfilling its performance potential.
Talent development programmes that seek to take everyone's talents and use them, grow them, exploit strengths and find roles where people can be as motivated as possible will surely deliver better and more consistent performances than those that don't.
A talent development programme can include everyone where the businesses' leadership believes that everyone who works there has some talent and everyone is therefore on their own programme and interested in developing talent for the benefit of the business, the team and the individual (in that order) to achieve their goals.
The story goes that the FD asked the MD why he was so committed to the development of their people. "The thing is", says the FD, "what if we develop all these people and they leave?" "No the thing is", says the MD, "what if we don't develop them and they stay?" (From The Speed of Trust, by Stephen M. R. Covey)
The talent lesson from elite sport
An elite sports organisation or team will be quick to understand and apply this philosophy: if you work here your performance at work is your responsibility and we expect you to bring your talent to the fore. We'll help you and encourage you to be the best you can be. However, because that's what we expect, if you're not striving every day to make the most of your talent, then this probably isn't the place for you.
Of course, the elite sport model also sets up a process that allows it to be brilliant at identifying talent and recruiting it, even if that talent is very raw and only contains basic elements of the finished article.
They then set up a part of their 'business' that is devoted to developing talent and helping it be fit for purpose to deliver at the highest level. (Note, at this point, that this is for everyone in the 'business'). This is a nurturing ground, where there is a strong learning environment with a focus on becoming world class, but exposure to the right pressures at the right time is managed. Next they promote those who are ready to graduate from talent development into the full blown team and finally, all those who are at the highest level, keep employing the same development ethos that helped them get there in the first place so that they can:
stay on the team
compete with confidence against the rest of the world
set new standards for everyone at the highest level to aim for
You would not come across an instance in elite sport where – having identified individuals to come onto the squad/programme (read "work for this business") – they would be selective about who was developed and how. The approach would be that they would work with you – the athlete – to help you exploit your resource, build capacity in key areas and support you in maximising every opportunity to learn and improve. They would likely provide you with a range of development activities and we might 'require' you to participate in that (e.g. in a strength and conditioning programme) because that activity would provide you with skills/expertise/knowledge that they know would help with success in your role – but they'd ensure that those development activities were bespoke for you (or you were tapping into the really critical bits) to help you get better.
The only occasions a development resource might be selectively available is in supporting athletes selected for a particular (usually major) championship over those not selected. In those instances, there's absolute clarity over how and why that development resource is being channelled in that way, and it's usually for a fixed period.
The senior teams exist in their own right, employing all good ingredients of constant talent development, but they see their focus much more on constantly needing to improve performance. This level is all about increasing available potential even further, from a very high base, and then getting ever better at exploiting that potential in order to deliver winning performances.
The elite sports arena is also expert at identifying the best role for the talent available. If you can add more to the team by playing in a different position then that's what happens. ("For this particular game Wayne, against this opposition, we'd like you to play wide on the left"). Maximising the use of the individual talent for the benefit of the organisation, the team and the performance is just common sense.

Do you need some help building a talent development programme?
Get in touch
What's the deal?
A talent development programme that is selective and elitist risks de-motivating the people who aren't on it. Better to have a programme that includes everyone from the start and which encourages everyone to be in control of themselves, their talent, their performance and their career. One which helps people to be confident by encouraging personal responsibility for personal development and performance at work which does all it can to foster an environment of connectedness around performance focused development.
If your attitude and approach as a business to talent development is selective, you're choosing selective high performance and organisational underperformance and so risking potential talent un-fulfilment. The message to those that don't make the talent development programme is stark – we don't value you and your contribution, we don't think you're worthy of investment, you wouldn't make the most of the development opportunity, you have no growth potential, and quite frankly, you don't match up to those who we have decided are worthy of being on the programme. It's a brilliant example of where, unwittingly, a high performance initiative designed to enhance motivation would do exactly the opposite with those employees that don't make the talent development programme (the majority) – it would undermine confidence, reduce control (we the management are deciding – and taking responsibility – for your development) and disconnect people in one fell swoop.

The talent development philosophy
A talent development programme is best introduced to a new employee on day 1 or as part of an induction. Something that says, "Welcome, here's what we're trying to achieve and here's your role and the roles of those working with you. Oh and by the way, you're on our talent development programme. This means that we hope and expect you to understand what you're good at, to use and play to your strengths, to seek to make yourself and us better and to be proactive in doing everything you can developing talent and achieving these things. We promise to challenge you to do that and to be just as supportive in providing assistance that nurtures your performance at work. But it's a joint responsibility. If you don't do that we will have failed you but you will have also failed yourself too. Strive to be the best version of yourself that you can be while you're here whatever you're doing and we'll do our best to reward, recognise and appreciate anyone and everyone who is working for the betterment of the business."
With this high performance philosophy at its heart, a business will be less in need of defined behaviours that employees can perceive to be parental and controlling. Instead, a clear view of developing talent and great performance will allow largely productive conversations about how well expectations and performance are matching up and what needs to change, to improve and get better. Talent development for everyone might seem like a pipe dream, but we don't think it takes too much to make it reality.
We can't think of a high performing Olympic team, squad or programme that would only have some of the talent on that team developing its talent. The attitude would be that each team member is on the team because they have talent and the joint responsibility is to develop it and bring it to life. If anyone on the team doesn't merit being on the talent development programme, then they shouldn't be on the team in the first place.